STEFANO SANTUCCI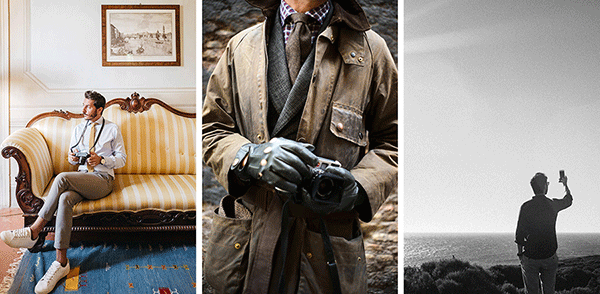 Ciao. I am Stefano Santucci. I was born in 1983 in a small town called Cremona, in the north of Italy. Cremona is the birthplace of Stradivarius, and I love that tiny connection to such elegance and beauty.
Twenty years later, in 2003, I moved to Florence, in the center of the Tuscan hills, and birthplace of the Italian Renaissance.
A visual storytelling photographer, I specialize in wedding photography. I believe every shot needs to tell a piece of the story.
I am inspired by stories of love, and also by the elegance and mystery of forgotten objects. I believe in the rich blend of curiosity, creativity and nostalgia. I adore style and elegance.
My studio is small by design. I own a small print lab that I am very proud of, and I personally oversee every piece of work the Studio sends out into the world.
Back in my parents' house, in that small town of Cremona, there is a dusty psychology degree…
LUCREZIA COSSO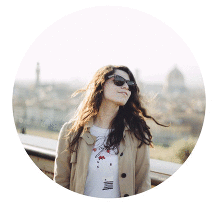 Hello. My name is Lucrezia Cosso and I am a professional photographer. I am also a student majoring in aerospace engineering. I am fascinated by possibilities and mysteries.
My love of photography started when was 15 years old. I was using an old 2 mpx Canon and was taking pictures in Perito Mereno, Argentina, my mother's homeland.
I taught myself the basics of photography with a 2-lesson course about film photography. At that time, I was using my father's Nikon FG-20. When my father passed away, that camera became the most important instrument – and memory — of my life. And I always have it with me.
Italian, Argentine, Irish, Spanish, Lebanese and French blood flows through my vein. I like to think of myself as a citoyenne du monde (citizen of the world).
When I was very young, I went to see Leonard da Vinci's wings project, and I decided right then and there that I would become an inventor. For me, photos are tiny inventions of moments in a life. And I still adore Leonardo.
A few of the things on my wish list: Iceland, Japan, a hot air ballooning trip and a chance to photograph the Aurora Borealis.
FIND OUR WORK IN THESE PUBLICATIONS:
Vogue   ●   THE LANE   ●   Style Me Pretty   ●   Green Wedding Shoes   ●   Grey Likes Wedding
 .. And many more!
SOCIAL AND CONTACT:
@ PHOTOSANTUCCI – [email protected]